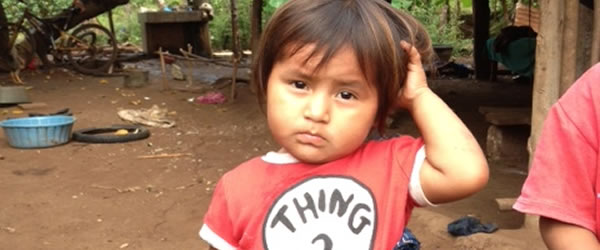 1.3 billion people live on less than a dollar a day and almost half of the world's population lives on less than 2 dollars a day
11 million children die each year as a direct result of poverty. Poor living conditions, nutritional deficiencies, infections due to untreated injuries, and lack of necessary resources result in substantial disease, disability, and loss of hope
Of the 2.4 billion people living in the world's poorest regions, only 5% receive the essential surgery they so desperately need
In developing countries, an estimated 85% of children need some type of surgery by age 15
Children living in war-torn areas often sustain wounds, burns, and land mine injuries that result in substantial disfigurement and disability
Millions of children around the world live painful lives due to physical deformities. Unfortunately, they never receive the medical care they need due to poor access to healthcare and lack of financial resources
Inadequate surgical care leads to unrepaired, treatable injuries resulting in lifelong disabilities and deformities
Children with deformities are often abandoned or ostracized, suffer from low self-esteem, and live in shame. They are often not allowed to attend school or hold a job. These children need corrective surgery to restore their physical function, emotional well-being, social acceptance, and quality of life
Many of these conditions are correctable or can be improved substantially with the right surgical care. There are physicians and hospitals in the United States that are willing to serve others around the world by offering them the surgery they need. The missing link are organizations such as Compassion Medicine whose mission is to step in and connect these children in need with the care that will change their lives.
To learn more about how Compassion Medicine meets these needs, click the button below.