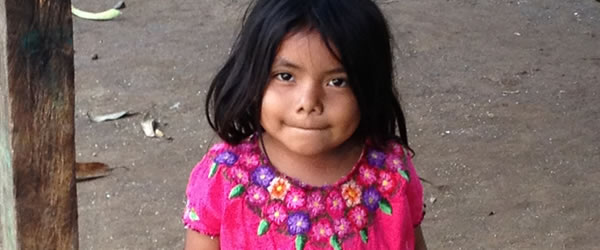 Host families serve a very important role for a child during their stay in the states. They open their hearts and their homes to a special child in need. Because there are many aspects to hosting  a child including such things as transportation back and forth to the hospital, doctor appointments, and pharmacy as well as providing for other basic needs such as lodging and food, the host family must have a flexible schedule and be willing to provide adequate and full attention to the child in need. The child is far away from their home country, unfamiliar with the people and surroundings that have suddenly entered their lives, and their main source of stability will be the host family who is dedicated and committed to seeing to their needs during their stay. For the child and host family, this time spent together will be cherished for a lifetime and the impact upon the child's life monumental.
Children receiving medical care stay with the host family on a temporary basis. None of the children are available for adoption. Upon completion of their medical care, they will return to their families in their home country. The average stay of a child is from two to six months, depending upon the individuality of each case. Host families serve strictly on a volunteer basis and receive no compensation.
The process will require a police record check (including child abuse check) and three letters of recommendation. A home visit is also required from a representative from Compassion Medicine to learn more about the family and determine eligibility. The family will be provided information on the responsibilities involved and will be given the opportunity to learn more about the child.
Host families are currently needed in the following areas:
Tampa, FL
Boston, MA
Springfield, MA
Chicago, IL
Cincinnati, OH
Erie, PA
Philadelphia, PA
Galveston, TX
Houston, TX
Greenville, S.C.
Honolulu, HI
Lexington, KY
Los Angeles, CA
Sacramento, CA
Portland, OR
Salt Lake City, UT
Shreveport, LA
Spokane, WA
St. Louis, MO
Minneapolis, MN
Memphis, TN
Montreal, Quebec, Canada
Mexico City, Mexico
If you are interested in being evaluated to become a host family, click the button below and a representative will be in touch with you.